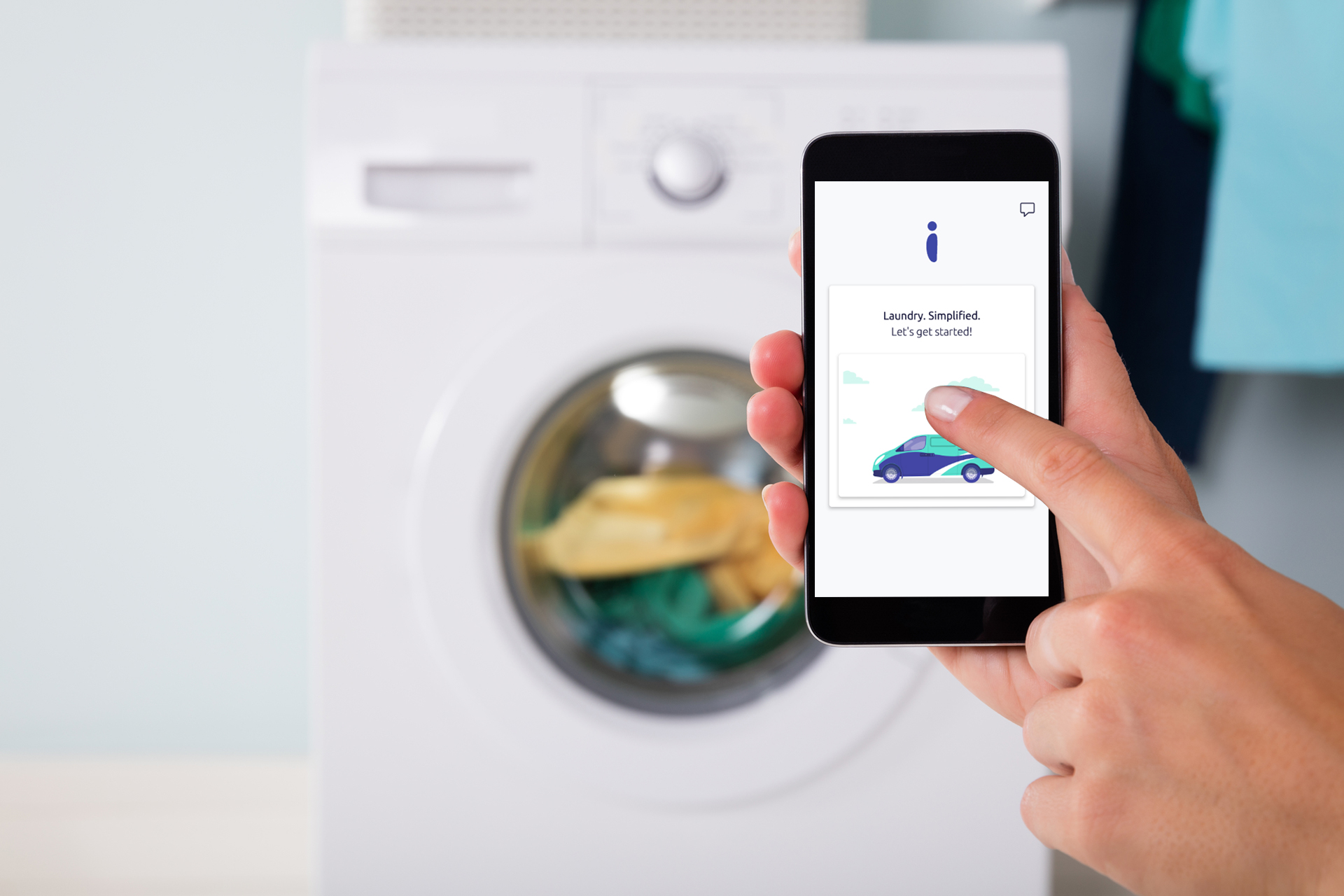 About Our App
Your local dry cleaners at your doorstep
Convenient Dry cleaning & Laundry service at your doorstep. We collect, clean and deliver at the location and time best suited to you. We at iRinse App offer the Highest Quality & Professional Service by cleaning at our own sites, to gurantee our very best.
Your Order
We process orders 24 x 7 Online. Download IRINSE APP
We Collect
We arrive at the address provided within the time slot you selecet
We Clean
We collect and process your garment at our own facilities.
We Deliver
Our driver will deliver your garment at your decided time slot.
Why Chose Us
Our reputation as the most trusted brand for Laundry and Dry Cleaning stems from our commitment to quality, affordable pricing, continual investment in technology, staff training and improved customer focus
Highest Quality
We pride ourselves on the high quality of service we offer. We have professionals who are trained to handle your clothes in the best manner, including chemical engineers, process consultants and quality controllers.
Convenience
We understand our clients have busy lifestyles, that's why we strive to make our services convenient. Just book a pick- up or drop it yourself at the nearest outlet and we will do the rest.
Affordable Pricing
Our goal is to help make your life easier by providing a high quality service at a affordable price.
Individual Treatment
We inspect every piece of garment that comes through our doors, rigorously looking for spots, stains, and imperfections so we can determine the safest and most effective method of cleaning.
Latest Technology
We have some of the most modern technology in the laundry industry with the most advanced cleaning solutions, allowing us to achieve the best quality and care for your garments.
Stain Removal
Effective stain removal is one of the cornerstones of our service. Our vast array of stain specific solutions allows us to remove an impressive range of spots and stains.
Available in Glasgow, Renfrewshire and Inverclyde
(coming soon to other towns in Scotland)